Cold porcelain for Flowers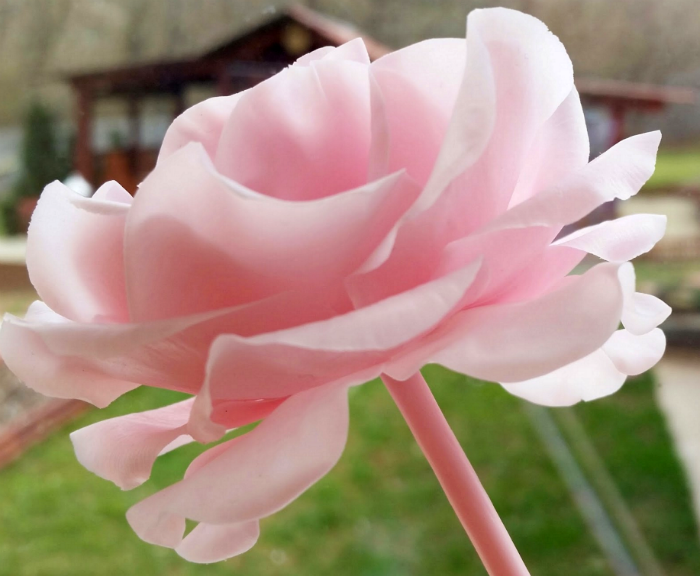 This cold porcelain for flowers was created and tested by Anri Irene from Hungary who wrote to us that she used the clay to make delicate flower petals. 
The recipe seems close to those store bought polymer clay and she said the texture and the feel of the clay similar to Japanese air dry polymer clay.
She wrote that originally there are 7 components to make the clay:
Ethylene-vinyl acetate (EVA, EVA), but it was replaced with PVA glue such as Elmer's or standard white wood glue.

Fatty Acid: there many type of fatty acid you can use. A good replacement would probably is the stearin. We use stearin too in our cooked cold porcelain clay recipe.

Starch: corn starch.

Pulp:  flour.

Pregelatinized starch: she used Bison wallpaper paste.

Wetting agents: glycerin or moisturizer cream.
Water.
This recipe is a non-cooking cold porcelain clay as it was mentioned that some glue (not a good quality one) will make the clay rigid and brittle when it's dry.
Based on the above guideline, she developed the cold porcelain for flowers recipe.
Guide to make cold porcelain for flowers:



Make a mixture of  110 gram PVA glue, 1 tsp Glycerin, 1/2 tsp Glycerol, 1 tsp Bison wallpaper paste. Mix and stir well until it looks like picture no.1

In the meantime, melt 1/2 tsp stearin, mix with Vaseline and 1 tsp baby oil. Stir well and pour the mixture to the above and mix well as shown in second picture.
In the third picture you'll see that 5 1/2 tsp of flour has been added to the previous mixture.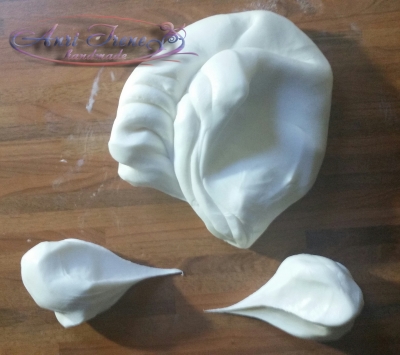 In the fourth picture, 71/2 tsp of powder baby talc added to the mixture. Baby talc was used for the mixture because it is whiter (contains zinc oxide) and smoother than starch or corn flour and smell good.
Finally, add 1/4 tsp tylose (CMC), knead well and leave it overnight before using the clay. 
If the clay feels too soft, add more tylose or corn starch.
Basically that's the cold porcelain for flowers recipe shared by Arni Irene. 
I like the fact that the clay can be rolled as thin as this and also for its translucency.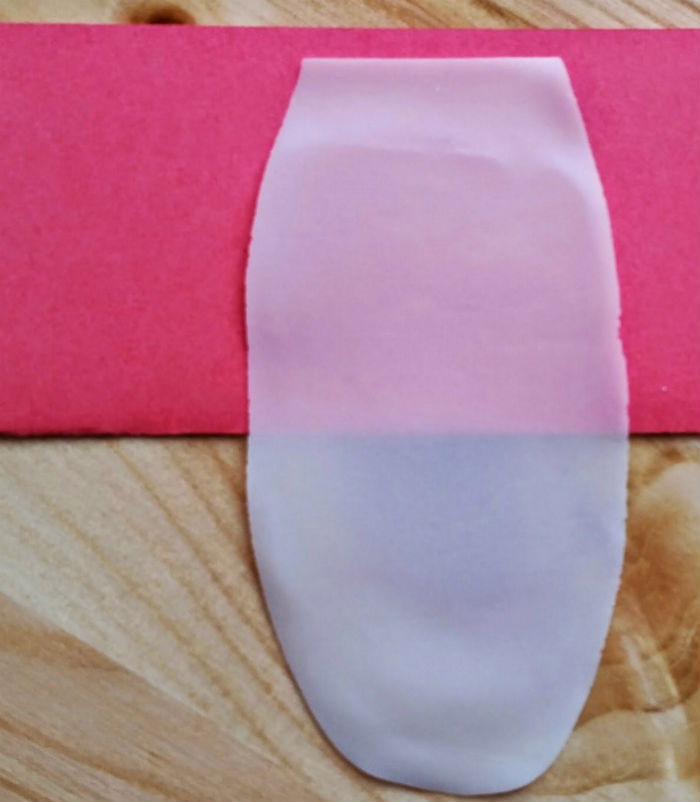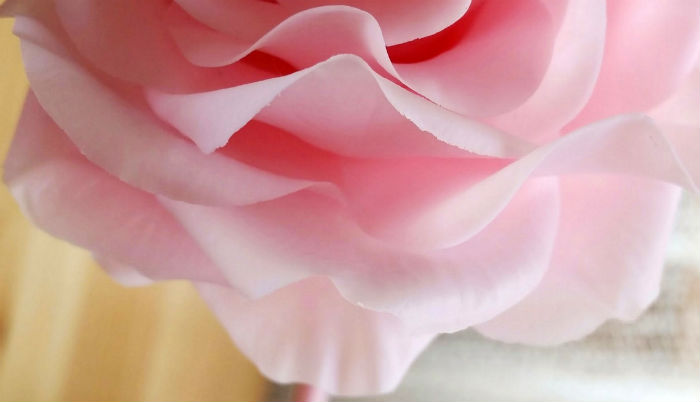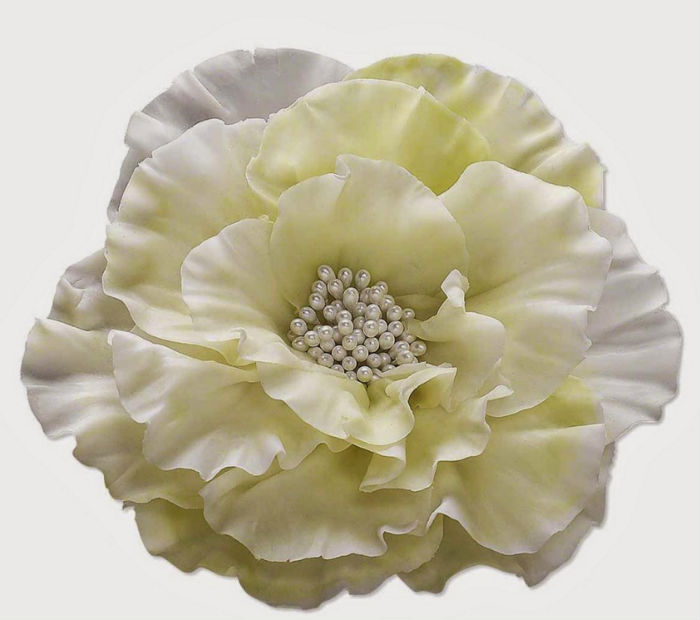 However, as mention again and again in all our clay recipes, there is no one fix recipe because we live in different countries with different climates and humidities that will affect the final product of our clay. 
But, the good news is after some experiment we have a very basic homemade clay, a kind of cold porcelain that don't need cooking, never fail us, good consistency and suitable for flowers and figurines.
Friends from different countries has tried the recipe and they love it too. 
So, basically you need to try different kind of recipes before settling on one type that you like most. Sometimes, you will find a new recipe that becomes your signature homemade clay product. 
All the best!
---
| Home | Design Starter | Clay Recipes | Candy Clay |
---
---

Print This Page
---
---

---
Do you like Clayitnow?
Please click "LIKE" button to let us know and to encourage us to continue sharing our ideas and tutorials.  
---