One Summer Day in Korea's notes. . .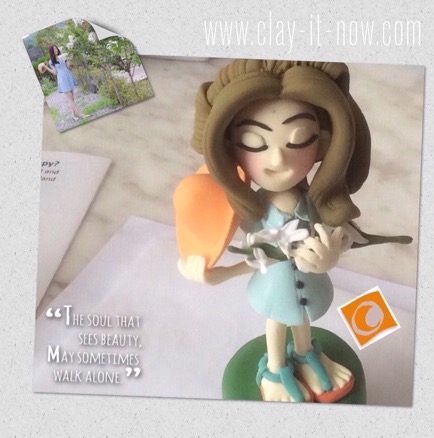 One summer day in Korea, a lovely girl from MinienMonde wrote:
"When someday you feel alone and need a helping hand, I am here, take mine. When a tear slip and cannot find a cloth to clean it, I am here, take mine. When you sit down to nothing and do not know how to smile, I am here, take my laugh. And when you don't want to speak because words fled to you, I am here, I am silence. When you just need that someone sitting next to you, I am here, I am your company. When the cold invades and you need an arm in your back, I am here, take my hug. When you want to cry without saying anything because it overwhelms you, I am here, I am your continent. When you want to spill happiness, because you are happy, I am here, make me happy. Do not look at my smallness, do not look at my so many weakness, take what you need from me. I am here, I am your friend".
That's beautiful! 
I just can't stop myself to make a cute mini-me figurine of her :) 
Here is more pictures of her.


Steps to make MinienMonde girl in one summer day: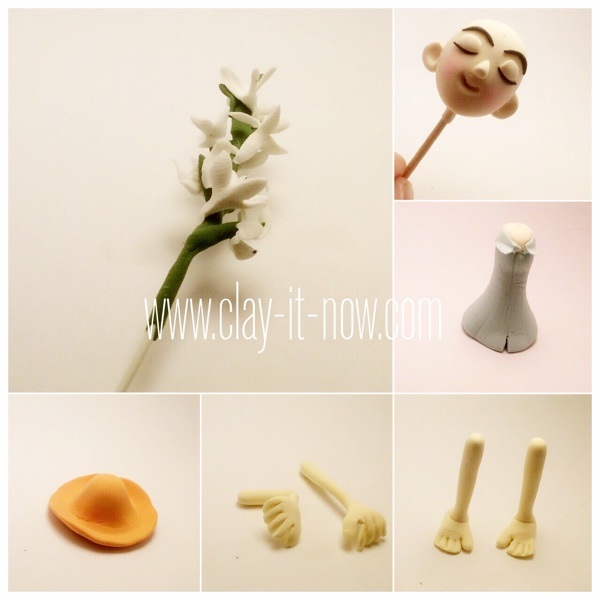 Same as other figurines we've done before, we started making the head complete with all the features. And then moving to the body part, legs, hands, and then the hat.
We spent sometimes making the white flowers because it's tiny and delicate. 
We leave all parts overnight until it's almost dry and assemble all the parts with glue. 
Final steps were adding the shoes, hair and inserting the toothpick or wire to one of the legs and insert the other end to the base to keep the figurine in stand firmly.
The figurine height is 11 centimeter or about 4.3 inches.
We used store-bought air dry clay but if you want to make something like this with homemade clay, cold porcelain clay would be a good choice. 
Apparently this girl has many stories about her one summer day outings and findings in Korea. Follow her story at  MinienMonde blog.
By the way, if you have made mini-me figurine of someone we would love to hear your story and see your picture. Please use submission form at this page to share your work. Thanks.
---
---

Please LIKE, SHARE and SUBSCRIBE to support my channel. 
---

Shopping:
---
Share your craft
Do you make your craft? Share it!